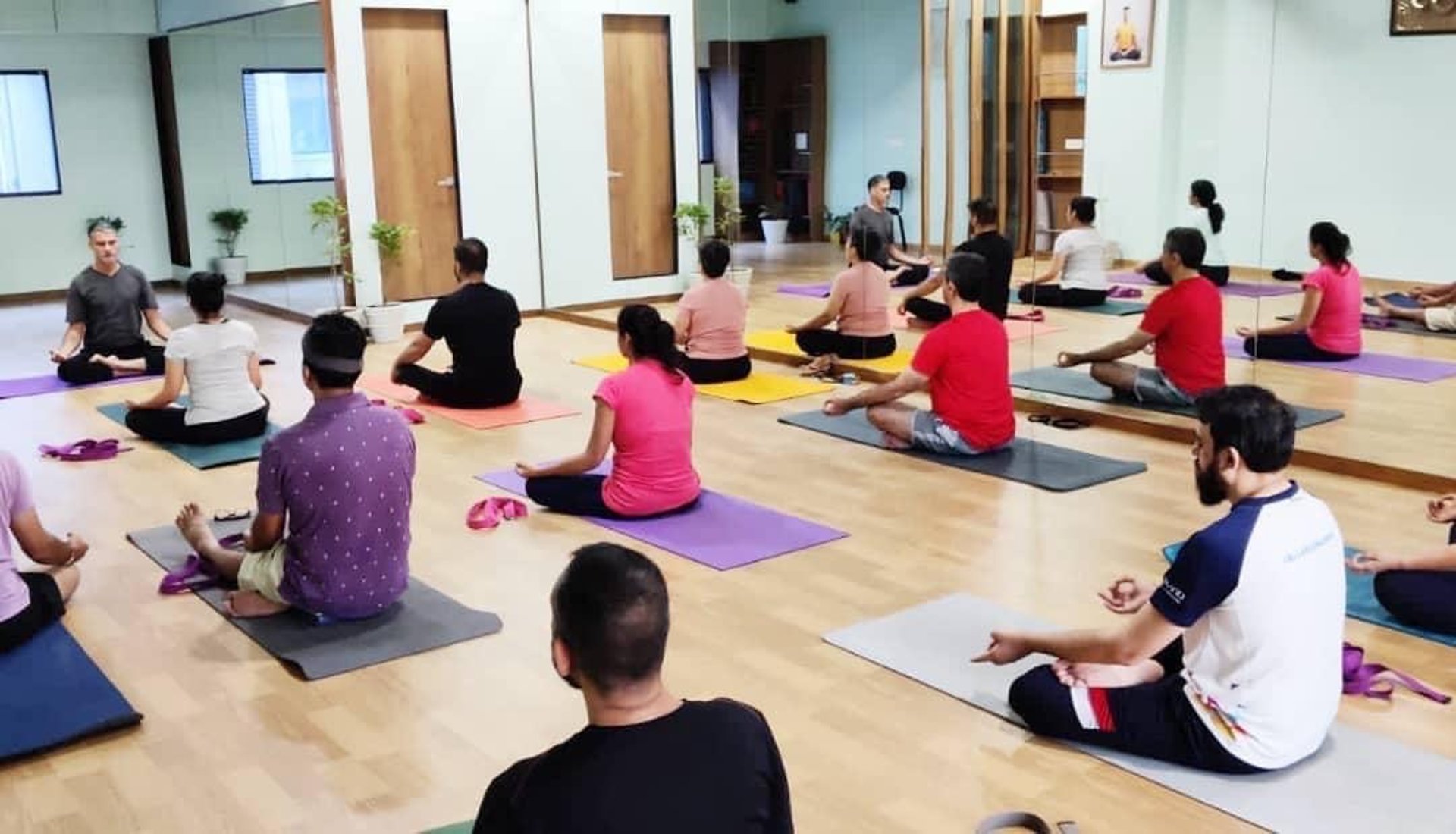 The Most Trusted Yoga School in Ahmedabad
Kaivalya Yoga Shala Ahmedabad
We are in the field of Yoga for more than 21 years and having most experienced team of teachers who are knowledgeable and dedicated to practice. Founder of Kaivalya Yoga Shala – Girjesh Sharma is most regarded and well known teacher in Ahmedabad city and Gujrat. He is having wast experience of teaching not only in city or in India but other countries as well. He has been invited to other countries to deliver workshops and teaching to high profile people. He is the only teacher in Gujrat having E-RYT500 designation accredited by Yoga Alliance.
We are affiliated centre of Indian Yoga Association (IYA) and Registered Yoga School (RYS200) from Yoga Alliance USA.
Girjesh Sharma is famous name in Yoga circle in Ahmedabad city. He has done Diploma in yoga education from Kaivalyadhama Lonavla and registered ERYT -500 Yoga alliance. He graduated masters degree in Yoga from Jain Vishva Bharti University, Ladnun. Girjesh is also a trained naturopath and worked as Yoga therapist at Roop Rani Yoga & Naturopathy Center, Shikandra Agra. He was responsible for administration of naturopathy treatments and yoga therapy for various psycho-somatic disorders.
In year 2006 Girjesh moved to Ahmedabad, capital of Gujrat state and started working in highly prestigious clubs of the city namely Karnavati and Rajpath club. He has also conducted Asana and Pranayam camps for Doctors of Ahmedabad and he also conducts seminars and workshops for employees of corporate groups of Gujrat state.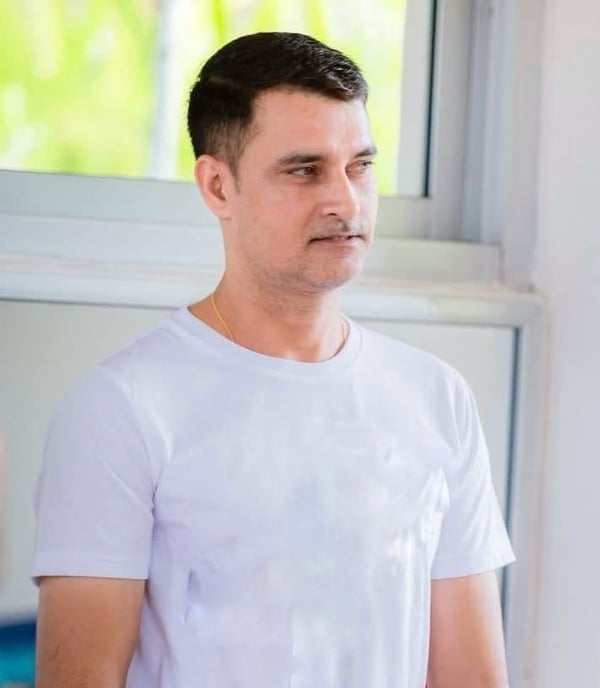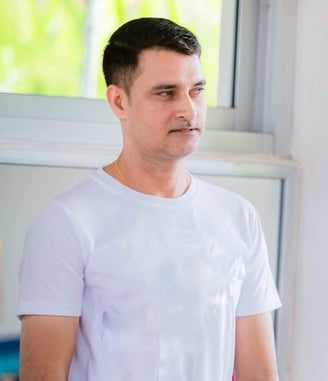 Founder - Kaivalya Yoga Shala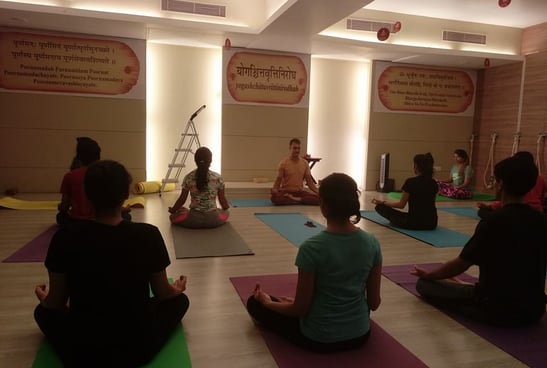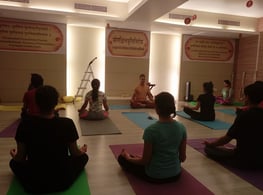 Group Yoga Classes for All
Book and join in our group classes. All classes are designed for all levels of practitioners and you will always be helped in class.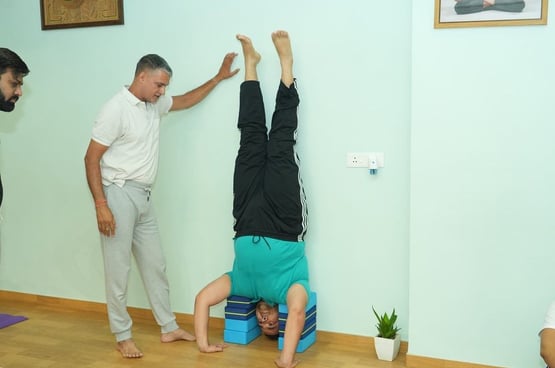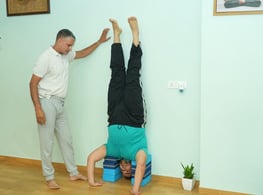 If you have specific time and need contact us for booking private sessions. We can design the session as per your need.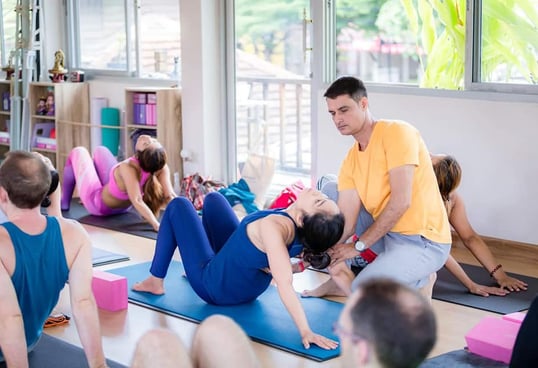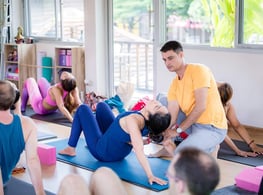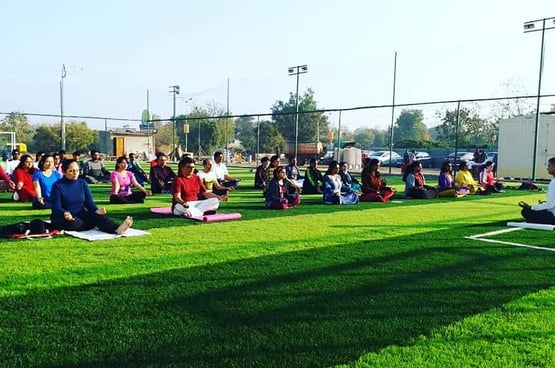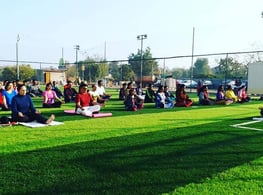 Looking for a holiday filled with energy and well-being, we plan Yoga retreats in exotic places to relax, restore and rejuvenate.
If you are ready to take your practice to teaching level and get certified, we are here to help you to achieve your teaching dream.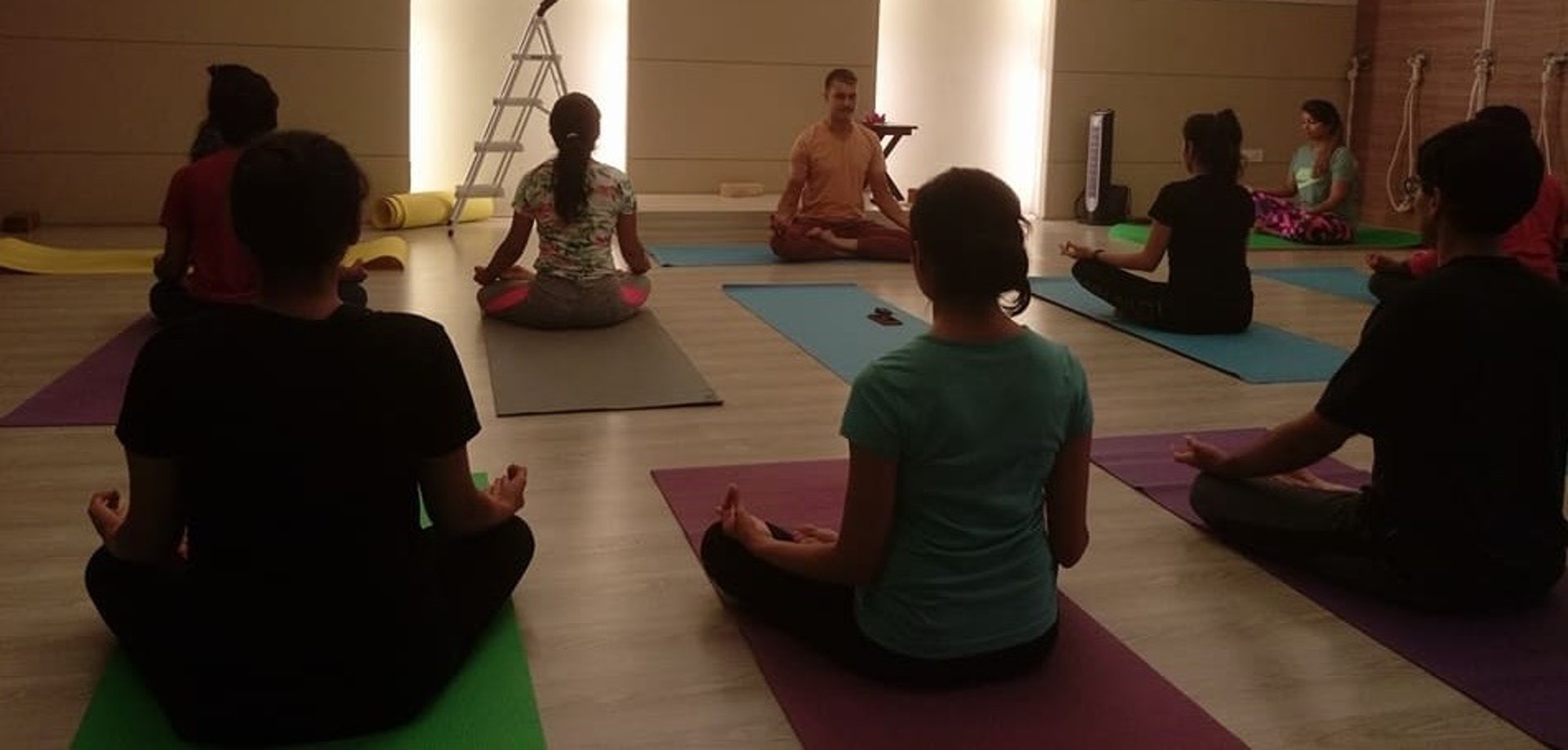 Here's what people saying
"Girjesh sir is one of the best teachers I've practiced yoga with. He sees to it that every other student reaches and attains optimum posture into every asana as per every individual's limit ,his sessions are powerful and u feel instant boost of energy and strength, would always be grateful i could practise with him :)) ,you aren't a yoga lover if you haven't practiced yet with him."
- Mansi Shingala
"Great experience best yoga teacher, Grijesh sir trains not only body but also mind, doing yoga with him since 1.5 years but now it's addiction we do with him @ 6 am but through out winter because of sir we don't drop a single day of class. Keep the good work in today's hassles life we need such dedicated people to help us live a healthy life!!"
- Ashoo Baxi
"Yogi Girijesh is a passionate, knowledgeable yoga teacher. Kaivalaya yogashala has become first choice of many genuine yoga sadhakas and those who are looking a place to heal lifestyle related disorders under the mentorship of Girijesh sharma.
I wish all the best to Kaivalaya yogashala Ahrmedabad."
- Sunil Sharma
"Must visit studio, it is my great fortune to meet girjeshsir 15years back since that time I am practicing yoga and meditation under his able guidance, your comprehensive knowledge about yoga shastra makes you different and great from others
Best wishes always sir!"
- Bijal Haria